Johnny Harra is very special to me. I had heard about him throughout my life growing up, and had seen him in the movie "This is Elvis".
A few years ago a friend of mine Mr. Charlie Estepp made it possible for me to become friends with Johnny. I will forever be thankful to Charlie.
Johnny and I spoke on the phone and got to know each other. What we exchanged I'd rather not share because it was between two friends and the words spoken I hold close to my heart.
I can tell you he was the sweetest, loving, and most  generous man I've ever known. He has been mistaken for Elvis, and  after getting to know him I can totally understand why.
If any human being could ever be a finger print of Elvis, it would have had to have been Johnny. It's like as if they shared the same soul. His voice was so much like Elvis, the first time we spoke I almost dropped the phone, I became very nervous and quiet and Johnny asked me why, when I told him it was because he sounded so much like Elvis, he just laughed and said "Honey, I'm just a man",
he immediately put me at ease and we really began to talk. He had such a presence about him and  the charisma he gave off came right through the phone.  I have to say he had me at "Hello"!
There was a couple of times we spoke on the phone and he sang to me, it was so cute, I had told him I was just watching "Frankie and Johnny" and he sang a chorus, only changed the words to "Sandi and Johnny were lovers oh lordy how they could love" and When he had asked me to come to his home I told him I had a little girl I would have to bring, he was totally fine with that and went into the song "I Can Help"…..
He had such a great sense of humor as well. My only regret is, we did not have more time together.
Still, Johnny didn't just "make my day"," he made my life".
I have been through a lot of personal pain in my life and when Johnny heard of this and my love for Elvis, he wanted to talk with me.
Believe me, I am no one special at all, yet he took the  time out of his life, for me.
I'll never forget him and he will always hold a special place in my heart right there beside Elvis!
This site is my tribute to Johnny and my way of saying "Thank You" to him.
I welcome any of you who would like to share your memories of Johnny here with me.
All comments will be approved by myself first because I will not allow anyone to say anything negative about Johnny (or Elvis). They deserve everyone's respect and I will  see to it they get that here.
"I Love You Johnny"
Great Movie Starring Johnny Harra
My Personal Video For Johnny
This is my own personal view of Johnny and I wanted to share it, Johnny was an Angel and I miss him deeply!
I was talking to Johnny one evening and  in our conversation he asked what my favorite Elvis song was.
I told him that I loved them all so much that I wouldn't be able to narrow it down to just one.
I said  it would be easier if I told you which song I wish he had recorded, which was the song "Honey" . Johnny laughed and said Well Honey, I did record it and sent me the c.d.
We talked for hours that night , I feel very blessed to have had the chance to get to know him before he passed away, that is why this song is so special to me.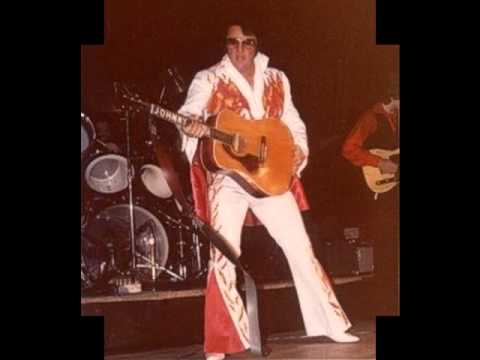 TAKING CARE OF JOHNNY ~ ALWAYS!